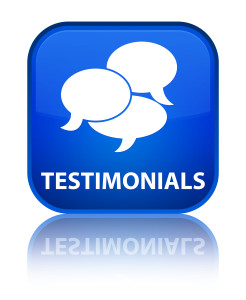 My back has never felt better. This is the real deal. Trent is masterful and finding just the right spot and making it melt away.
Joe L., Longmont, CO
– – – – – – – – – – – – – –
Trent knows how to get the spine moving. His work is thoughtful, clear, and informed. I found places opening and lengthening; more range of motion and support for energy moving. The BSR method is gentle…perfect for those with injuries. Also, the work relies on the body's own healing via direct contact with your nervous system.
I highly recommend it!
Annie Brook, Ph.D., LPC, registered movement educator (ISMETA)
www.bodymindsomanautics.com
– – – – – – – – – – – – – –
"Sending you the greatest thanks, Trent! Working with you on my own healing process through BSR has given me insight into how the body heals itself.
With your careful and skillful application of the BSR principles and stress release points, I am able to function more fluidly in both my wrist and hip – areas that have very recently been the source of chronic pain. I am relieved and joyous at my own body's integration, and thanks to your expertise, my new freedom or movement. BSR works!"
J.S., Denver, CO
– – – – – – – – – – – – – –
I experienced several session of BSR with Trent and found them quite helpful for relaxation and release.
As a bodyworker, I very much appreciated Trent's gentle clarity and precision of touch with the subtle structures of the energy body.
I was also intrigued when, after the first session, an old emotional pattern arose and suddenly became very clear as if i were observing the complete complex of thoughts, feelings and story all at once.
I was able to then share it with a friend and let it go very peacefully.
Joy Om, Boulder, CO
www.mindbodyneurofeedback.com
– – – – – – – – – – – – – –
Trent uses BSR to skillfully and efficiently unlock those deeply held places of stress and trauma in the body. I'd highly recommend this modality for anyone who wishes to take their wellness program to another level.
Roberta Silver, CMT, Boulder, CO
Silver Hands Massage
www.robertasilver.com
– – – – – – – – – – – – – –
A 30 year old man, has had back and neck problems ever since a sports injury in high school. After his first session of BSR he stood up from the BSR couch with a sense of having been healed and rejuvenated. He had tried various other modalities and said that none of them came close to the results he had with BSR. He sent his brother-in-law, who had suffered with back and neck pain for years to BSR. The brothers first session gave him profound relief.
A man of 53 says, "After 10 years of pain and struggle from a whiplash, a miracle happened – I finally had the sensation of relaxation between my shoulders as the tension subdued."
A dancer of 52 comments: "After the first session, I was pretty much freed of a very painful and restricting shoulder problem. Then slowly, my neck pain vanished and I started feeling calmer as well. In all the years of physio and bodywork, I have never had such results."
After a fall, a woman of 46 had constant pain and a numb leg, and various therapies made little difference. After her first BSR session, feeling returned to her foot. In the next few months, as the pain faded, she could be active again and even go dancing.
A woman of 42 recovered from 20 years of migraines.
A man of 53 found that BSR has enabled him to stand and walk again.
After a fall, a woman spent 2 years in agony and was finally diagnosed with fibromyalgia. Until BSR, she thought she would never be pain-free again, nor have the energy to do anything other than survive.
A man of 53 had several spinal surgeries and a hip replacement, but the pain continued. Finally BSR has brought him some relief.
A woman of 40 who had sciatica declares she was "saved" by BSR.
A woman of 30 had pain in the middle of her chest for years. It disappeared after 3 sessions of BSR.
– – – – – – – – – – – – – –